Trail Blade XT
Wheel & Tire Package
Anthem Off-Road Viper Satin Black 20x10 -18 $1322.96
Atturo Trail Blade XT 33X12.50R20LT (Load E) $1215.88
Shop By
Sale! Was $2755.84
You are saving $70.00 with this package
Free Mount & Balance with packaging!
GUARANTEED QUICK DELIVERY: Tue, Oct 18 to the lower 48
Starting at $110/mo with Affirm.
Questions or Help Needed? Call our experts at
630-914-3535
Gallery Profiles with this wheel/tire setup
The product images shown are for illustration purposes only and may not be an exact representation of the product.
Wheel Specs
Brand
: Anthem Off-Road
Model
: Viper
Part Number: A824201050047D
Looking for the lowest price?
Call our experts at 630-914-3535
OR
Enter your email to confirm fitment and receive the best price in the industry!
Wheel Finish
: Satin Black
Backspacing
: 4.79
Bolt Pattern
: 5x150
Offset
: -18mm
Wheel Diameter
: 20
Wheel Width
: 10
Hub Bore
: 110
Load Rating
: 2500
Wheel Exposed Lugs
: No
Wheel Material
: Alloy
Wheel Structure
: One Piece
Wheel Style
: Full Face
Tire Specs
Brand
:
Atturo
Model
:
Trail Blade XT
Size
:
33X12.50R20LT
Inventory Number: I0045749
Looking for the lowest price?
Call our experts at 630-914-3535
OR
Enter your email to confirm fitment and receive the best pricing in the industry!
Aspect Ratio
: 12.5
Inflated Diameter
: 32.8
Inflated Width
: 12.5
Load Index
: 114
Load Range
: E
Max Load Pressure
: 2596@65
Ply
: 10
Revs Per Mile
: 733
Section Width
: 33
Service Description
: 114Q
Sidewall
: BLK
Speed Index
: Q
Tire Rim Diameter
: 20
Tire Type
:
Hybrid AT/MT
Tread Depth
: 18
Weight
: 59.9 lbs
Warranty
: 45K mileage warranty
About The Anthem Off-Road Viper
These Anthem Off-Road Viper wheels feature a Satin Black finish and are sure to make your ride stand out! This particular wheel setup is in 20x10 with a -18 offset. The Anthem Off-Road Viper is a One Piece Alloy wheel that features hidden lugs. These beautiful spoke wheels are available in a 5x150 configuration and will be sure to elevate the look of your vehicle build!
About The Atturo Trail Blade XT
Who Is Atturo Tires?
Atturo Tires is a beloved aftermarket tire manufacturer that began back in 2009. They are known for their high-quality construction and low prices. Atturo places a ton of value in its research, technology, innovation, and testing process which helps them to create some of the best tires on the market.
What is a Hybrid Tire?
The Atturo Trail Blade XT is a hybrid tire in the most popular line from Atturo. The Trail Blade lineup quickly became Atturo's best sellers for truck tires. What is a hybrid tire? Hybrid tires have compacted center lugs and less aggressive tread patterns that provide a quieter and smoother on-road experience while maintaining a considerable amount of off-road capability.
What Makes the Trail Blade XT so Great?
The Trail Blade XTs are created with protruding shoulder lugs that allow for more grab on the outer edges of the tire, especially when aired down on tougher terrains such as mud or snow. Shoulder lugs give the Atturo Trail Blade XT a major off-road performance benefit over regular road tires without the super bold overall tread that mud-terrains come with.
The integration of these lugs put these tires in a class of their own considering their daily-drivable center tread design and the tough shoulder lugs of a pure mud-terrain tire.
They also have a large amount of siping as well which will help during slippery wet or snowy conditions for grip.
Here is what makes the Trail Blade XT unique:
Protruding shoulder lugs that allow for more grab on the outer edges of the tire
The tough yet smooth center-tread pattern that makes for great daily-driving
Siping of each center lug, improving capability while maintaining daily-drivability
What Sizes are the TrailBlade XT Offered in?
This tire is offered with wheel diameters from 17 inches up to 24 inches, tire heights from 33 inches up to 35 inches, and load ranges C, D, E, and F. With prices starting as low as $676 how could you not want to pick up this amazing tire?
Related Videos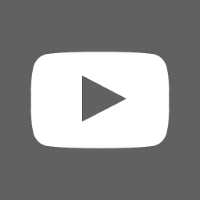 Product Reviews (15)
4.2

out of 5

Stars Overall

15
About Us
Anthem Off-Road was founded in late 2013 and started shipping product in mid-2014. All of our wheels are designed with feedback from a dedicated group of thousands of truck and Jeep owners.
Shipping
All wheels, tires, and suspension parts ship for free within the Contiguous U.S. Shipping to other locations will be calculated at check-out. We are able to ship worldwide. With the size and complexity of shipping wheels and tires, always allow 2-3 weeks for our normal packaging and shipping process. If shipping outside of the Contiguous U.S. the transit time will be longer. Wheel only shipments typically are sent via UPS. Full wheel & tire packages are typically sent via an LTL trucking company. In either case, your order is insured against damage and you will receive a tracking number.
Warranty
All wheels and tires carry a full manufacturer's warranty, please ask for additional information. The buyer is responsible for return shipping and a restocking fee (at the manufacturer's discretion) if returning without a warranty claim or a defect/quality issue. Any returns or cancellations after placing an order will carry up to a 30% restocking fee from the respective manufacturer (this includes wheels or tires shipped in from the manufacturer to our warehouse to prepare your order). Wheel or tire change requests made while the order is in progress may also carry a restocking fee based on where the order is in processing. Wheels cannot be returned to the manufacturer after tires have been mounted; nor tires returned after they have been driven on. If you have any concerns about fitment, returns, warranty claims, etc, simply share those concerns with our team of experts and we will work to find the best solution with you! SDWC is directly responsible and manages wheel and tire sales.
Returns

WARNING: This product can expose you to Black Carbon Extracts, which is known to the State of California to cause cancer, birth defects, or other reproductive harm. For more information, go to p65warnings.ca.gov.