Wheel & Tire Package
Anthem Off-Road

Avenger Gloss Black with Milled Spoke Edges 17x9 0 $920
Federal

Couragia MT LT285/70R17 (Load D) $797
You are saving $44 with this package
Free Mount & Balance with tire packaging!
GUARANTEED QUICK DELIVERY: Mon, Jul 5 to the lower 48

Questions or Help Needed? Call our experts at
630-914-3535
Wheel Specs
Brand
: Anthem Off-Road
Model
: Avenger
Part Number
:
A791179066050D
Looking for the lowest price?
Call our experts at 630-914-3535
OR
Enter your email to confirm fitment and receive the best price in the industry!
Backspacing
: 5
Bolt Pattern
: 6x5.5
Wheel Diameter
: 17
Wheel Width
: 9
Hub Bore
: 108
Load Rating
: 2500
Wheel Exposed Lugs
: No
Wheel Material
: Alloy
Wheel Structure
: One Piece
Wheel Spoke Number
: 9
Tire Specs
Brand
: Federal
Model
: Couragia MT
Size
: LT285/70R17
Inventory Number
:
46HF73FE
Looking for the lowest price?
Call our experts at 630-914-3535
OR
Enter your email to confirm fitment and receive the best pricing in the industry!
Aspect Ratio
: 70
Inflated Diameter
: 33
Inflated Width
: 11.3
Load Index
: 121
Load Range
: D
Max Load Pressure
: 3195@65
Ply
: 8
Revs Per Mile
: 733
Section Width
: 285
Service Description
: 121Q
Sidewall
: OWL
Speed Index
: Q
Tire Rim Diameter
: 17
Tire Type
: Mud Terrain
Tread Depth
: 20
Weight
: 55.6 lbs
Warranty
: Full Manufacturer Warranty
About The Anthem Off-Road Avenger
These Anthem Off-Road Avenger wheels feature a Black Milled finish and are sure to make your ride stand out! This particular wheel setup is in 17x9 with a 0 offset. The Anthem Off-Road Avenger is a One Piece Alloy wheel that features hidden lugs. These beautiful 9 spoke wheels are available in a 6x5.5 configuration and will be sure to elevate the look of your vehicle build!
About The Federal Couragia MT
Who is Federal Tires?
Federal is consistently a huge name in tires. They have received numerous awards for their tires and are known and loved for their low prices yet high-quality tires that will last you a lifetime. They sell their tires globally and have a tire for just about any purpose on any vehicle. Federal got their start in 1954, and have always lived by their mission statement "Always innovating. Always serving our clients. Always Federal.". Federal is always innovating new tire technology for the future, and they are always one step ahead in their research and testing it seems.
Why is the Federal Couragia So Great?
The Federal Couragia M/T has been a top-performing aftermarket mud tire for years now. Since it came to the market people have loved it. This tire has exceptional traction in almost any terrain or condition and comes in at a low price for you too.
Get the Couragia for you 4x4, light truck, SUV, and more. With properties for off-road and rugged terrain as well as all-season capability, this tire can go anywhere at any time, rain, snow, or shine. It is M & S rated, and holds a 5-star customer rating as well.
It features deep biting tread blocks to grab at the terrain for traction, and reinforced compounds to make for a super durable tire that resists cuts, abrasions, and chips. No flat tires for you. The Couragia also has a really aggressive tread which looks great on top of all of its practicality.
Tire Specs:
Wheel diameters from 15 inches up to 20 inches
Tire height from 30 inches up to 40 inches
Tire width from 8.5 inches up to 13 inches
Load Ranges C and E
Prices starting at $887 for a set of 4 tires
Related Videos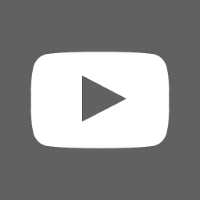 About Us
Anthem Off-Road was founded in late 2013 and started shipping product in mid-2014. All of our wheels are designed with feedback from a dedicated group of thousands of truck and Jeep owners.
Shipping
All wheels, tires, and suspension parts ship for free within the Contiguous U.S. Shipping to other locations will be calculated at check-out. We are able to ship worldwide. With the size and complexity of shipping wheels and tires, always allow 2-3 weeks for our normal packaging and shipping process. If shipping outside of the Contiguous U.S. the transit time will be longer. Wheel only shipments typically are sent via UPS. Full wheel & tire packages are typically sent via an LTL trucking company. In either case, your order is insured against damage and you will receive a tracking number.
Warranty
All Anthem wheels come with a lifetime structural warranty and a one year finish warranty against defect. View full warranty information on our policies page.
WARNING: This product can expose you to Black Carbon Extracts, which is known to the State of California to cause cancer, birth defects, or other reproductive harm. For more information, go to p65warnings.ca.gov.