Wheel & Tire Package
Anthem Off-Road Equalizer Gloss Black with Gray Tinted Milled Spoke Edges 20x12 -44 $1300
Nitto NT420V 275/55R20 (Load XL) $853
Shop By
You are saving $84 with this package
Free Mount & Balance with packaging!
Free Shipping to lower 48

Questions or Help Needed? Call our experts at
630-914-3535
Gallery Profiles with this wheel/tire setup
The product images shown are for illustration purposes only and may not be an exact representation of the product.
Wheel Specs
Brand
: Anthem Off-Road
Model
: Equalizer
Part Number: A755202064047D
Looking for the lowest price?
Call our experts at 630-914-3535
OR
Enter your email to confirm fitment and receive the best price in the industry!
Backspacing
: 4.77
Bolt Pattern
: 6x4.5
Offset
: -44mm
Wheel Diameter
: 20
Wheel Width
: 12
Hub Bore
: 78.30
Load Rating
: 2500
Wheel Exposed Lugs
: No
Wheel Material
: Alloy
Wheel Structure
: One Piece
Wheel Spoke Number
: 7
Tire Specs
Brand
: Nitto
Model
: NT420V
Size
: 275/55R20
Inventory Number: 203920
Looking for the lowest price?
Call our experts at 630-914-3535
OR
Enter your email to confirm fitment and receive the best pricing in the industry!
Aspect Ratio
: 55
Inflated Diameter
: 31.89
Inflated Width
: 10.83
Load Index
: 117
Load Range
: XL
Max Load Pressure
: 2833@50
Section Width
: 275
Service Description
: 117H
Sidewall
: BSW
Speed Index
: H
Temperature
: A
Tire Rim Diameter
: 20
Tire Type
: All Season
Traction
: A
Tread Depth
: 12.2
Tread Wear
: 460
UTQG
: 460AA
Weight
: 43.34 lbs
Warranty
: Manufacturer mileage warranty
About The Anthem Off-Road Equalizer
These Anthem Off-Road Equalizer wheels feature a Black Gray finish and are sure to make your ride stand out! This particular wheel setup is in 20x12 with a -44 offset. The Anthem Off-Road Equalizer is a One Piece Alloy wheel that features hidden lugs. These beautiful 7 spoke wheels are available in a 6x4.5 configuration and will be sure to elevate the look of your vehicle build!
About The Nitto NT420V
Drive with confidence with these Nitto NT420V All Season tires. This specific set of tires comes in a 275/55R20 configuration with a H speed index and a load rating of 117. Tires are the only thing that connect your vehicle to the ground and keep you safe while you're on the road. Make sure your next set is one you can trust. The Nitto NT420V are built to ensure you get where you need to go; safely. Hosting a Manufacturer warranty, these Nitto NT420V tires are built to handle your lifestyle.
Related Videos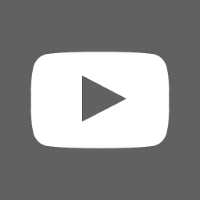 Product Reviews (2)
5

out of 5

Stars Overall

2
2018 GMC Sierra 1500 4WD
By Caleb Young
These tires are the quietest tires I've ever had, they have insanely good traction wet or dry weather, I highly recommend for alot of road travel. Tread is very thick even though they look thin in pictures
2019 Ford Edge AWD
By Bill
Great road feel, handling and looks. Just a touch of road noise but that may go away.
Load More
About Us
Anthem Off-Road was founded in late 2013 and started shipping product in mid-2014. All of our wheels are designed with feedback from a dedicated group of thousands of truck and Jeep owners.
Shipping
All wheels, tires, and suspension parts ship for free within the Contiguous U.S. Shipping to other locations will be calculated at check-out. We are able to ship worldwide. With the size and complexity of shipping wheels and tires, always allow 2-3 weeks for our normal packaging and shipping process. If shipping outside of the Contiguous U.S. the transit time will be longer. Wheel only shipments typically are sent via UPS. Full wheel & tire packages are typically sent via an LTL trucking company. In either case, your order is insured against damage and you will receive a tracking number.
Warranty
All wheels and tires carry a full manufacturer's warranty, please ask for additional information. The buyer is responsible for return shipping and a restocking fee (at the manufacturer's discretion) if returning without a warranty claim or a defect/quality issue. Any returns or cancellations after placing an order will carry up to a 30% restocking fee from the respective manufacturer (this includes wheels or tires shipped in from the manufacturer to our warehouse to prepare your order). Wheel or tire change requests made while the order is in progress may also carry a restocking fee based on where the order is in processing. Wheels cannot be returned to the manufacturer after tires have been mounted; nor tires returned after they have been driven on. If you have any concerns about fitment, returns, warranty claims, etc, simply share those concerns with our team of experts and we will work to find the best solution with you! SDWC is directly responsible and manages wheel and tire sales.
Returns

WARNING: This product can expose you to Black Carbon Extracts, which is known to the State of California to cause cancer, birth defects, or other reproductive harm. For more information, go to p65warnings.ca.gov.