Anthem Off-Road

Rogue 17x9 -12
14 Ratings
The product images shown are for illustration purposes only and may not be an exact representation of the product.
Shop By
Save up to $68 when adding tires to package
Free Mount & Balance with packaging!
Free Shipping to lower 48

Questions or Help Needed? Call our experts at
630-914-3535
Wheel Specs
Brand: Anthem Off-Road
Model: Rogue
Part Number
:
A817179085045D
Looking for the lowest price?
Call our experts at 630-914-3535
OR
Enter your email to confirm fitment and receive the best price in the industry!
Color: Bronze
Backspacing: 4.5
Offset: -12
Wheel Diameter: 17
Wheel Width: 9
Hub Bore: 125.50
Load Rating: 3600
Wheel Exposed Lugs: No
Wheel Material: Alloy
Wheel Weight: 27.6
Wheel Structure: One Piece
Wheel Spoke Number: 8
Wheel Style:
True Directional: No
About The Anthem Off-Road Rogue
Anthem Off-Road Wheels was founded in 2013 when a group of enthusiasts got sick of seeing an industry that wasn't geared toward fellow truck enthusiasts. They wanted to put together unique designs that are durable enough to be dependable on and off-road, in the dirt, towing, and survive the abuse many owners put their vehicles through getting to a campsite, hunting spot, or favorite fishing hole. The Anthem Off-Road Rogue is a one piece alloy wheel that brings an aggressive style to this off-road wheel.
What Makes the Anthem Off-Road Rogue So Good?
The Anthem Rogue is a eight spoke wheel design with cutouts in each spoke and a debossed Anthem Off-Road logo on the face of the 8th spoke. It features a recessed face for added depth giving this wheel a nice lip. This model includes an Anthem center cap featuring a bolted design with a removable logo for maximum customization.
What Makes the Anthem Off-Road Rogue Special?
The Rogue takes its design and elevates it into functionality with its outer face. There are decorative bolts around the outer edge of the wheel that are interchangeable. These can be removed and painted locally for tailored customization but they also protect the wheel.
Looking reminiscent of simulated beadlocks, the bolts protrude from the wheel face slightly so they are damaged if a curb is hit rather than damaging the wheels. These bolts can then be easily replaced avoiding wheel repair.
What Sizes Does the Anthem Off-Road Rogue Come In?
This model is available in various sizes between 17 and 20 inches in diameter with widths ranging from 8.5 to 12 inches wide.
The Rogue comes in a variety of finishes including Gloss Black, Satin Black, and Bronze wheels.
Anthem Off-Road Rogue Key Features
Eight spoke wheel design featuring beveled window cutouts
Removable Bolts on outer face similar to simulated beadlock that act as a protective measure from curbs
Anthem Center Cap with removable logo for customizing or painting
Debossed Anthem Off-Road logo on the face of the 8th spoke
Put together a wheel and tire package today to put the Rogue to the test both on and off the road.
Related Videos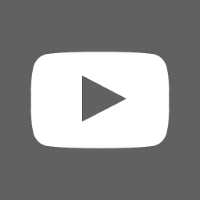 Product Reviews (14)
5

out of 5

Stars Overall

14
2016 Ford F-150 4WD
By Josh
Love the design, finish, and especially the color. Anthem just continues to exceed all expectations! 100% recommend to any truck and off-road enthusiast.
2005 Ford F-250 Super Duty 4WD
By Bob
👍
2002
By Nery
Thanks for the deal on my rims now I ride my truck with style...
Load More
About Us
Anthem Off-Road was founded in late 2013 and started shipping product in mid-2014. All of our wheels are designed with feedback from a dedicated group of thousands of truck and Jeep owners.
Shipping
All wheels, tires, and suspension parts ship for free within the Contiguous U.S. Shipping to other locations will be calculated at check-out. We are able to ship worldwide. With the size and complexity of shipping wheels and tires, always allow 2-3 weeks for our normal packaging and shipping process. If shipping outside of the Contiguous U.S. the transit time will be longer. Wheel only shipments typically are sent via UPS. Full wheel & tire packages are typically sent via an LTL trucking company. In either case, your order is insured against damage and you will receive a tracking number.
Warranty
All Anthem wheels come with a lifetime structural warranty and a one year finish warranty against defect. View full warranty information on our policies page.
WARNING: This product can expose you to Nickel, which is known to the State of California to cause cancer, birth defects, or other reproductive harm. For more information, go to p65warnings.ca.gov.