Anthem Off-Road

Equalizer 18x9 -12
8 Ratings
The product images shown are for illustration purposes only and may not be an exact representation of the product.
Shop By
Save up to $72 when adding tires to package
Free Mount & Balance with packaging!
Free Shipping to lower 48

Questions or Help Needed? Call our experts at
630-914-3535
Wheel Specs
Brand: Anthem Off-Road
Model: Equalizer
Part Number
:
A751189056045D
Looking for the lowest price?
Call our experts at 630-914-3535
OR
Enter your email to confirm fitment and receive the best price in the industry!
Color: Gloss Black with Milled Spoke Edges
Backspacing: 4.53
Offset: -12
Wheel Diameter: 18
Wheel Width: 9
Hub Bore: 78.30
Load Rating: 2500
Wheel Exposed Lugs: No
Wheel Material: Alloy
Wheel Weight:
Wheel Structure: One Piece
Wheel Spoke Number: 7
Wheel Style:
True Directional: No
About The Anthem Off-Road Equalizer
These Anthem Off-Road Equalizer wheels feature a Black Milled finish and are sure to make your ride stand out! This particular wheel setup is in 18x9 with a -12 offset. The Anthem Off-Road Equalizer is a One Piece Alloy wheel that features hidden lugs. These beautiful 7 spoke wheels are available in a 5x4.5 configuration and will be sure to elevate the look of your vehicle build!
Related Videos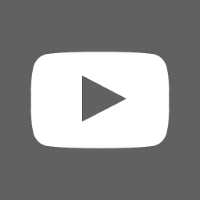 Product Reviews (8)
5

out of 5

Stars Overall

8
2007 Chevrolet Silverado 2500 HD Classic 4WD
By Dustin
I am running these wheels on my 2007 Duramax and have been extremely happy with them. They look great, are priced well, and have overall been a great addition to my truck. I would recommend them to anyone who is looking to add some new wheels and change up the look of their truck!
2017 Ford F-150 4WD
By Wayne craft
Great rims glad to have selected these. They look amazing on the truck with the Kendra tires I selected to go with it.
2018 Ram 2500 4WD
By Jimmy
Love the rims and couldn't be happier
Load More
About Us
Anthem Off-Road was founded in late 2013 and started shipping product in mid-2014. All of our wheels are designed with feedback from a dedicated group of thousands of truck and Jeep owners.
Shipping
All wheels, tires, and suspension parts ship for free within the Contiguous U.S. Shipping to other locations will be calculated at check-out. We are able to ship worldwide. With the size and complexity of shipping wheels and tires, always allow 2-3 weeks for our normal packaging and shipping process. If shipping outside of the Contiguous U.S. the transit time will be longer. Wheel only shipments typically are sent via UPS. Full wheel & tire packages are typically sent via an LTL trucking company. In either case, your order is insured against damage and you will receive a tracking number.
Warranty
All Anthem wheels come with a lifetime structural warranty and a one year finish warranty against defect. View full warranty information on our policies page.
WARNING: This product can expose you to Nickel, which is known to the State of California to cause cancer, birth defects, or other reproductive harm. For more information, go to p65warnings.ca.gov.